Sponsors


Morris and Watson Ltd is a wholly New Zealand owned private company. Morris and Watson currently employs over seventy people in its 3200 square metre premises, which are entirely devoted to refining, assaying, fabrication, casting and chain making of precious metals. Our staff regularly attend overseas Expos and Symposiums. As a result of this research, the factory is frequently upgraded with the latest technology, equipment and processes in all areas of operation. This is backed by three generations and over 50 years of experience. All these things point us in one direction; our business is driven by the principle of adding value to your business, we achieve this by offering you the best possible levels of Quality and Service.
http://www.morrisandwatson.com/
Phone: (09) 634 2035


At Precious Gem Imports we are one of New Zealand's leading diamond suppliers specializing in stones of exceptional quality at competitive prices. We pride ourselves on make first, followed by colour, and clarity only stocking EX to VG proportions. Our diamonds are hand picked for maximum Brilliance, Fire and Scintillation. With an extensive range of fancy shapes, we have taken the time to match up Pairs of Pears, emerald cuts and radiants. All diamonds of .30ct plus have an in house report detailing the diamond grade using the Sarin laser imaging and GIA Facetware program. We also have a range of one off fine grade Sapphires, Rubies and a large selection of other fine coloured Gem Stones.
Freephone: 0800 PGI GEMS (744 436)
Phone: (09) 377 8038
Fax: (09) 309 6807

PO Box 37597
Parnell
Auckland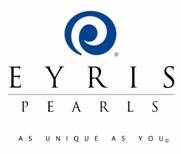 The Eyris Blue Pearl Company from the Haliotis iris (paua) come these precious pearls which in a truly unique way reflect nature. From the farm, through processing and on to marketing, these natural gems capture the imagination of all those involved. Eyris and Pacific Blue Pearls are New Zealands first gems. With a chameleon quality and liquid colours they almost have a life of their own - blues of the ocean, greens of the forest, a tinge of violet from the dawn and from the sunset a blush of pink. Every Blue Pearl is as unique as you!
Contact: info@bluepearls.com
Phone: 03 377 0365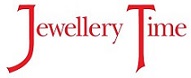 Jewellery Time is the official magazine of the Jewellers & Watchmakers of New Zealand Incorporated.
Freephone: 0800 PGI GEMS (744 436)
Phone: (09) 377 8038
Fax: (09) 309 6807

PO Box 37597
Parnell
Auckland


Over 35 years on from our inception, the Peter W Beck Company remains a privately owned and operated Australian enterprise, under our founder and Managing Director. Now an elegant, ambitious and established business, '30 something' Peter W Beck has proven itself more than worthy of being Australian's market leader in all things associated with precious metal products and services. Such leadership is due in no small part to the company's commitment to service through the manufacturing and marketing of wedding rings and precious metal services across the Australian and New Zealand jewellery industries. Peter W Beck's rigorous quality standards continue to improve through the ongoing integration of industry leading technologies.
PETER W BECK PTY LTD


Proudly New Zealand owned and operated for years, G & A Warburtons offers the most extensive selection available in New Zealand for:
Jewellery / Souvenir / Small gift packaging
Customised / Promotional packaging
Display items for jewellery and giftware
Miniature price and product labels
Hand tools / Precision tools
Specialty tools
Consumables / Supplies
And much much more
Our vast range of products caters to anyone from manufacturing jewellers, retailers, gift shops, carvers, hobbyists, artists etc All of our products are available to view and purchase by visiting our trade showroom or via our website or catalogue, email, phone or mail order.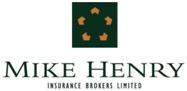 The Mike Henry Jewellery and Watchmakers practice specialises in tailor made advice and insurance cover as well as cover for exhibitions, overseas trips and of course high-value freight. The team is well versed in the relevant specialist markets worldwide and is able to offer the appropriate, well considered solutions using either local or offshore Underwriters
We are committed to providing the highest quality service to our clients not only in the design and placement of insurance programs but also after-sale services and claims services.
Our capabilities:
Jewellers All Risk insurance - Stock, Contents, Business Interruption
Inter NZ and International Transit Insurance including Overseas conveyances/ exhibitions etc
Overseas Travel Insurance - Business or Leisure
Liability Insurances
Motor Insurances
For an expanded view of our capabilities please do visit our Website www.mhib.co.nz
Jewellers and Watchmakers Contact
Ian Martin ANZIIF (Fellow) | FIBANZ | QPIB | CIP | RFA -FSP57481
Executive Director
Mike Henry Insurance Brokers Limited
DDI: 09 374 0612 | Mobile: 0275 606141| Email: i.martin@mhib.co.nz


Gemlab are independent gemologists providing expert evaluations.
Address:
42 Constellation Drive, Mairangi Bay, Auckland
Telephone:
+64 9 489 9919
Email:
info@gemlab.co.nz
GemLab are New Zealands leading independent jewellery valuation company.
Diamond & Jewellery valuations for insurance, buying, selling, estate and other legal purposes
While-U-Wait, Same-Day, and In-home service options
All types of jewellery and watches valued
On-site parking
Open Saturday mornings


Star Gems is one of the fastest growing merchants in the diamond trade in New Zealand. It has all the popular shapes in most colours and clarity in diamonds. Star Gems has one of the best pieces of equipment from Israel to grade diamonds with GIA Facetware software, where diamonds are being graded by an independent qualified grader. Diamonds are hand-picked from offices/associates all over the world. A range of supplies comes from India, Israel, Antwerp and the USA. All diamonds are certified conflict free. Star Gems also has a range of coloured stones. The entire inventory can be seen on the website.
Contact: Tilak, Robin or Sunu on 0800DIAMONDS/0800 3426 663.


NZ Gem Trading is one of the leading and longest established diamond trading companies in New Zealand. The company is operated by the owners, who are qualified gemologists, with a combined experience of over 32 years in the diamond industry. A comprehensive range of diamonds are stocked in both round and fancy cuts. All diamonds over 1/4 carat are supplied with a "Quasar Report". The Quasar Report is an accurate report detailing the 4 "C's" of a diamond grade. All cut grades are measured using Sarin laser imaging and GIA Facetware.
Contact: (09) 377 3855 or 0800 694 367 Email : sales@nzgem.co.nz


Sapphires, Rubies, Emeralds, Diamonds & Semi-Precious Stones
Fast & Reliable Cutting Services Available.
Phone (09) 623 2078
Email: carlyung@xtra.co.nz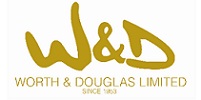 Here at Worth & Douglas Ltd we pride ourselves on quality craftsmanship and high product standards. We understand your engagement and wedding rings are a symbol of your love and commitment and a major part of your marriage ceremony. Therefore, you'll want to choose jewellery that is timeless and high quality.
We offer an extremely wide range of traditional and modern wedding rings to help you choose a style that reflects your taste and will endure over time.
Manufacturers and Wholesalers of fine Jewellery to Retailers only. If you are not a retailer, please visit your Jeweller to view our extensive range.
www.worthdouglas.com
Phone: (09) 303 4666


Peka Agencies Ltd
Established in 1989 Peka is committed to supplying top quality products and prompt service to the New Zealand Jewellery trade. At Peka we offer a large range of Jewellery products including Pearls, Chain, Pendants, Earrings and Findings. We also offer the following services - Pearl threading, Pearl Jewellery servicing, and Electro-plating.
Phone: 0800 892 432
Email: info@peka.co.nz